Mettle by Abby is a small family business with a big mission: to inspire your individuality and bolster your confidence through wildly one of a kind jewelry and genuine connection. Abby's passion for unique gemstones leads her design process while her passion for people leads our business.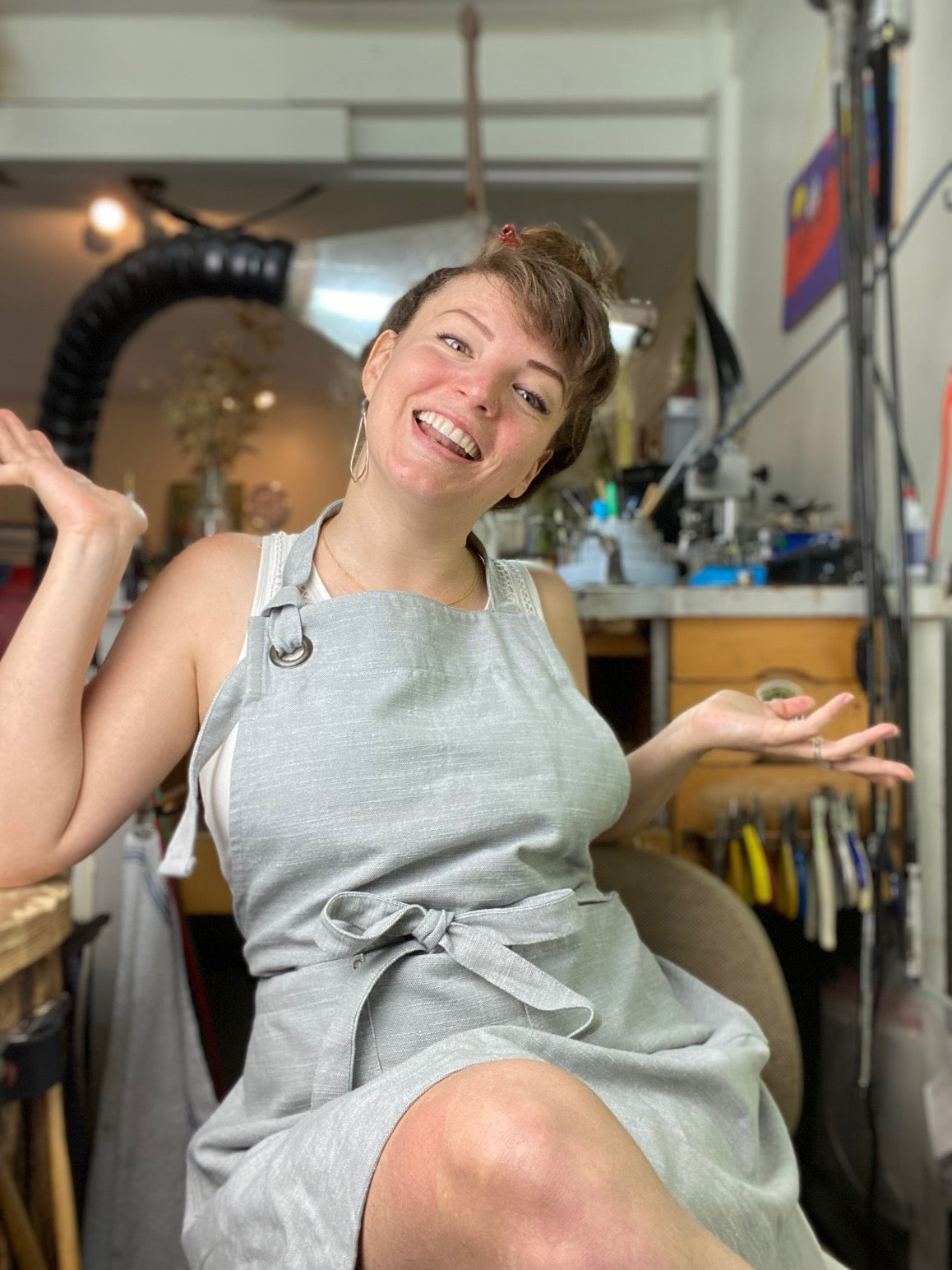 Abby
wife, mother, artist and first generation jeweler.
When she's not making jewelry, she's likely reading, cooking, or making messes. She designs and makes every piece of Mettle by Abby by hand.
Abby's Story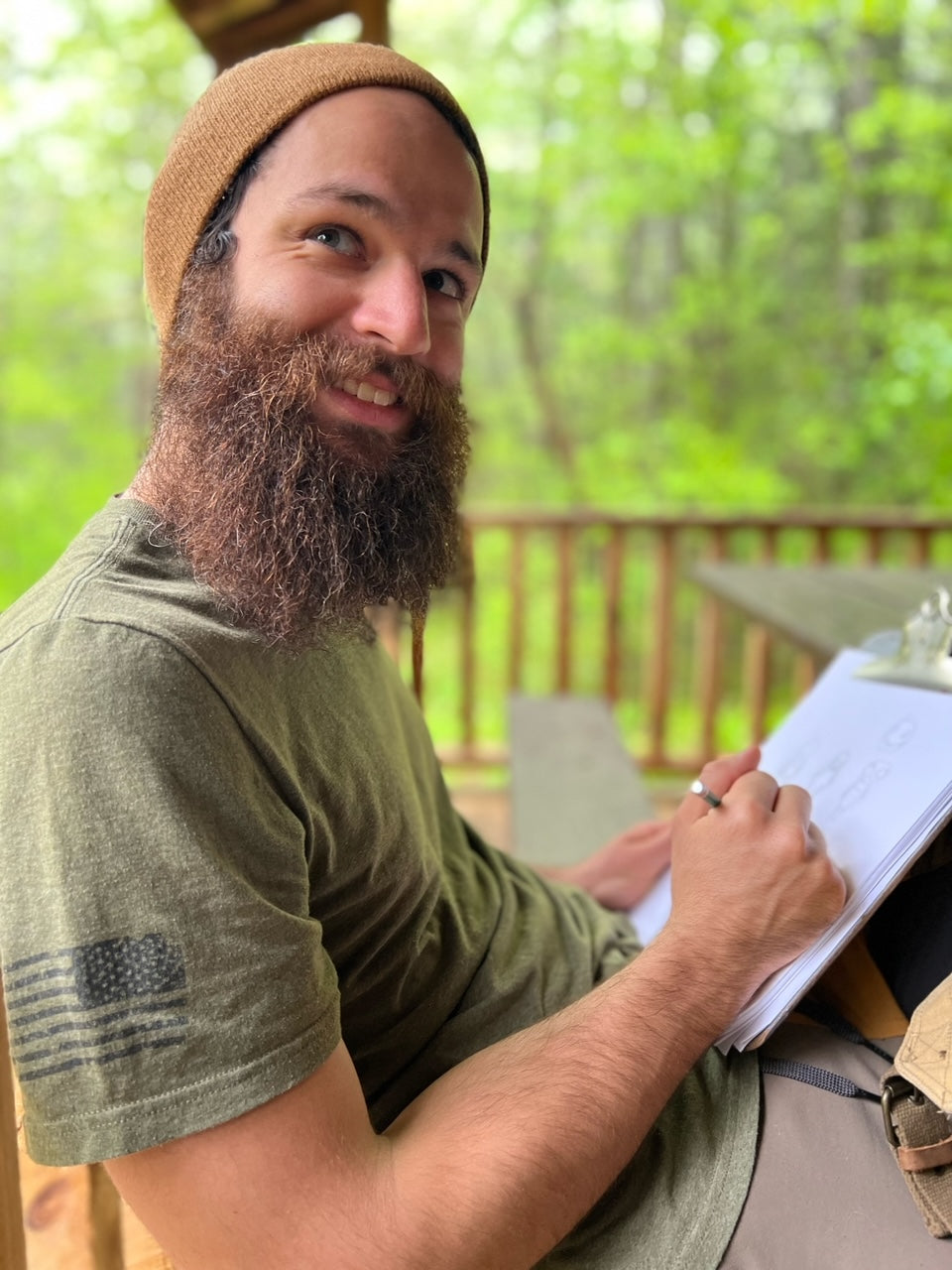 Malachi
husband, father, artist, and fourth generation jeweler.
He's a crazy hard worker and such a vivid dreamer that Abby often has to reel him in. On top of being a creative mastermind, he helps things run smoothly at Mettle by Abby.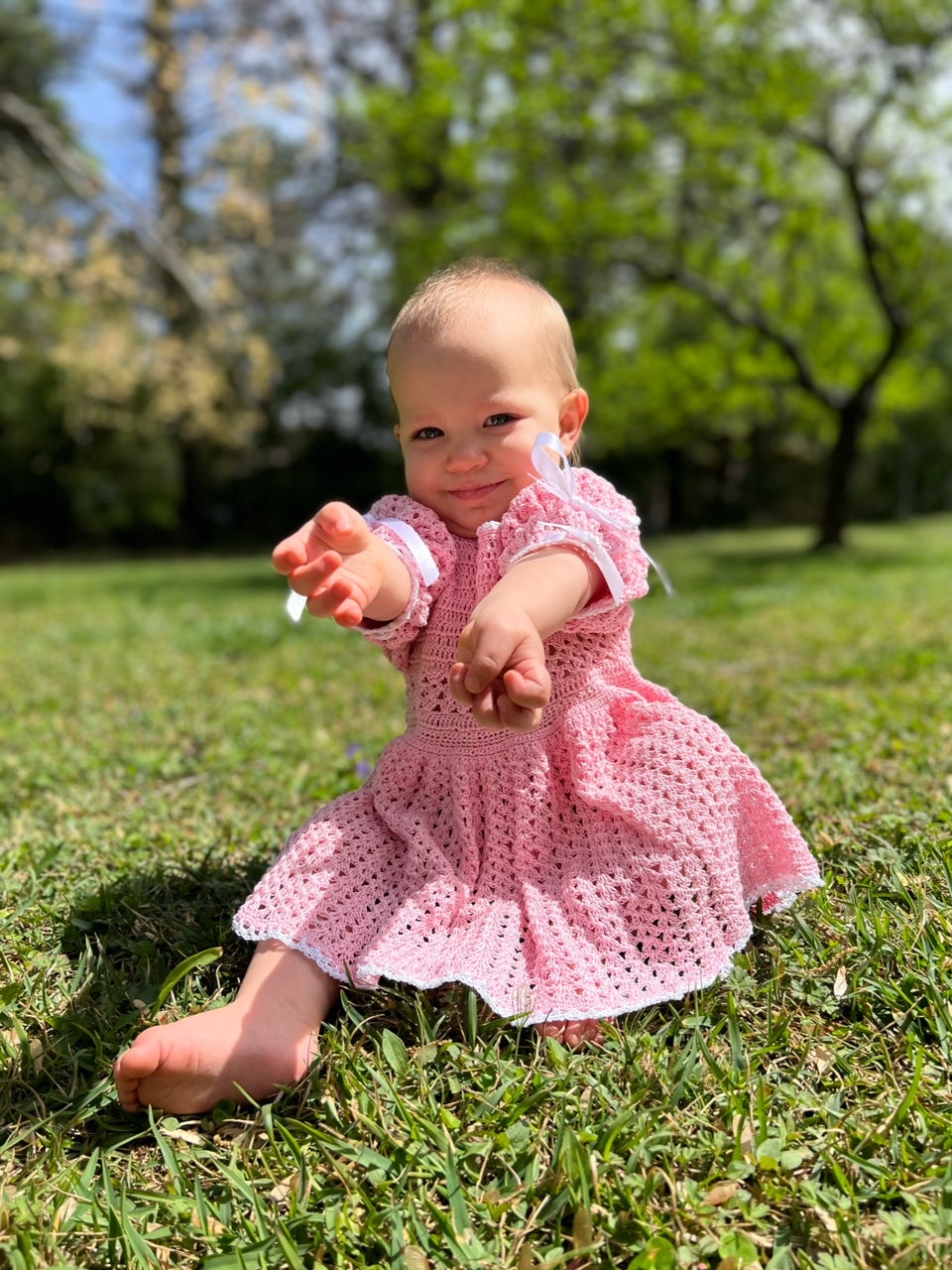 Sylvia
daughter, hooligan, and fifth generation jeweler candidate.
She's a socialite with an appetite for adventure, books, cooking and (of course) food. On top of reorganizing gemstones and office supplies, she also makes sure everyone gets plenty of breaks, naps and snacks throughout the day.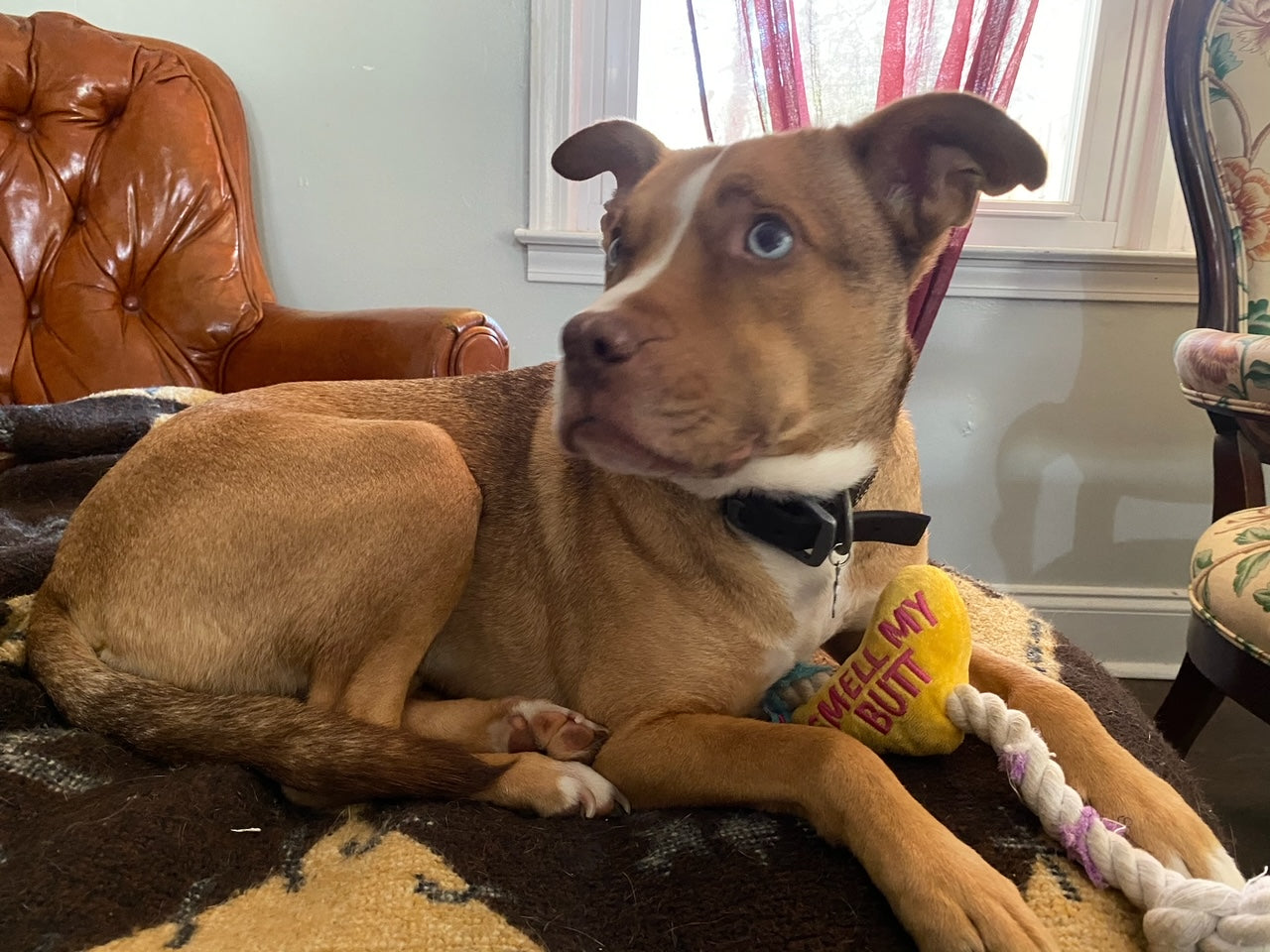 Whisky
doghter, model, explorer, best lil pup
She enjoys rolling in smelly things, playing tag with the local deer, and jumping into the car windows of unsuspecting strangers... When she isn't cheer leading the team on with her effervescent enthusiasm for life, you can find her sleeping on the couch, just gearing up for the next shenanigan.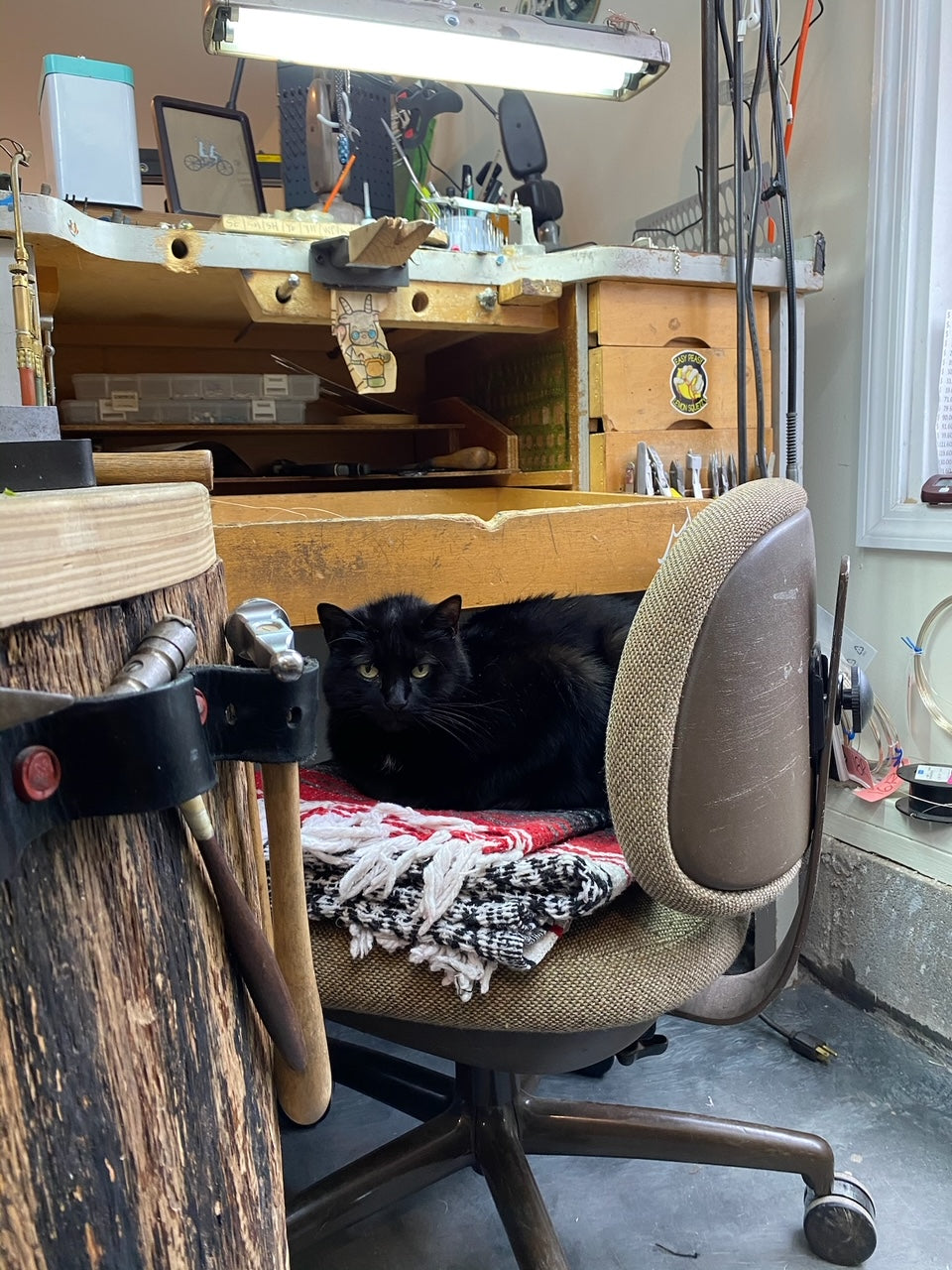 Stella
kitty, villain, booshah.
Stella likes to eat cobwebs and find a warm place to sleep for 14 hours. She helps keep office and studio chairs warm but also refuses to share them, so there's really no point.